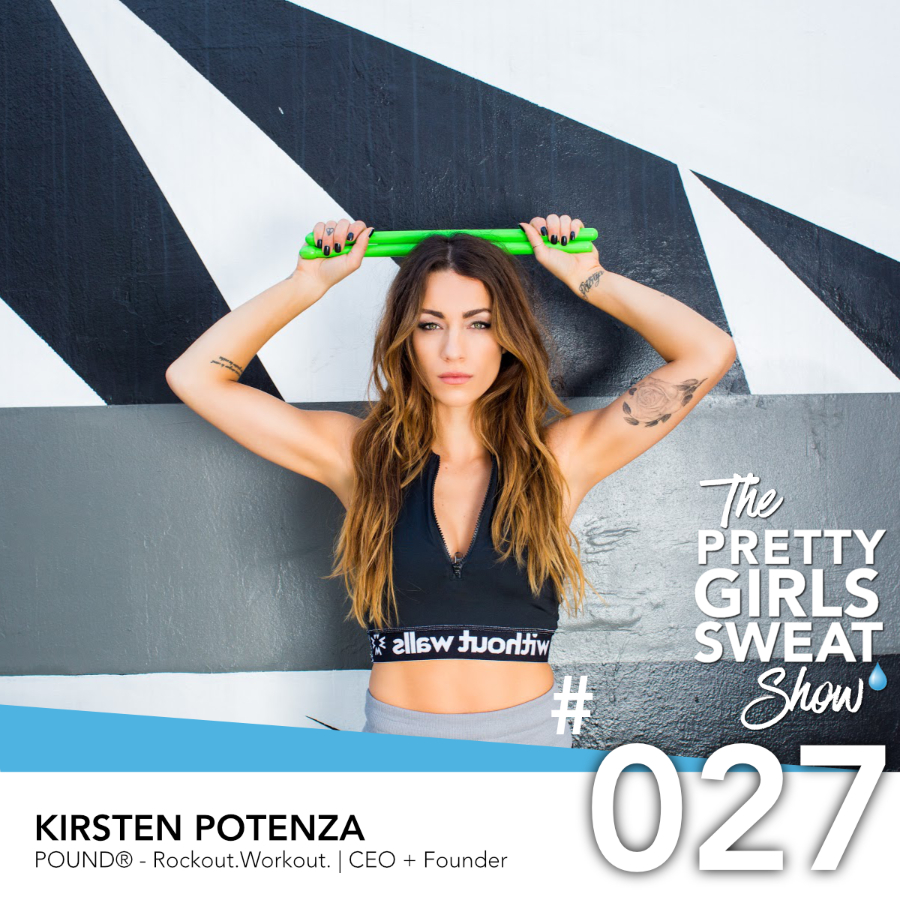 With the words, 'Be Good. Do Good.' inked along her right foot, Kirsten Potenza, CEO and Founder of POUND® - Rockout. Workout., leads her body, life, and business with that mantra. Potenza founded POUND® at the age of 24, designing it to be something that connected people directly with the beat, using music as an escape to empower and motivate. She believes strongly that a workout should feel as powerful and moving as playing or listening to music. Potenza aspires to change minds before bodies and create a space and environment where everyone feels welcome and accepted.
Take a listen as the self-proclaimed fitness rebel shares how she launched her fitness brand while seeking to be a catalyst for change.
Follow Kirsten on Instagram at @kirstenpotenza and her company @poundfit.
/// ABOUT THE SHOW ///
The PRETTY GIRLS SWEAT Show, hosted by Aeshia DeVore Branch, highlights women who are balancing demanding careers with a healthy lifestyle and hurdling over personal and professional obstacles. Each week, Aeshia has a sister-to-sister chat with an inspiring go-getter and listeners learn HOW good things come to those who SWEAT.
Learn more about us at prettygirlssweat.com!
Have a question that you want to be answered on the show? Email hi@prettygirlssweat.com!