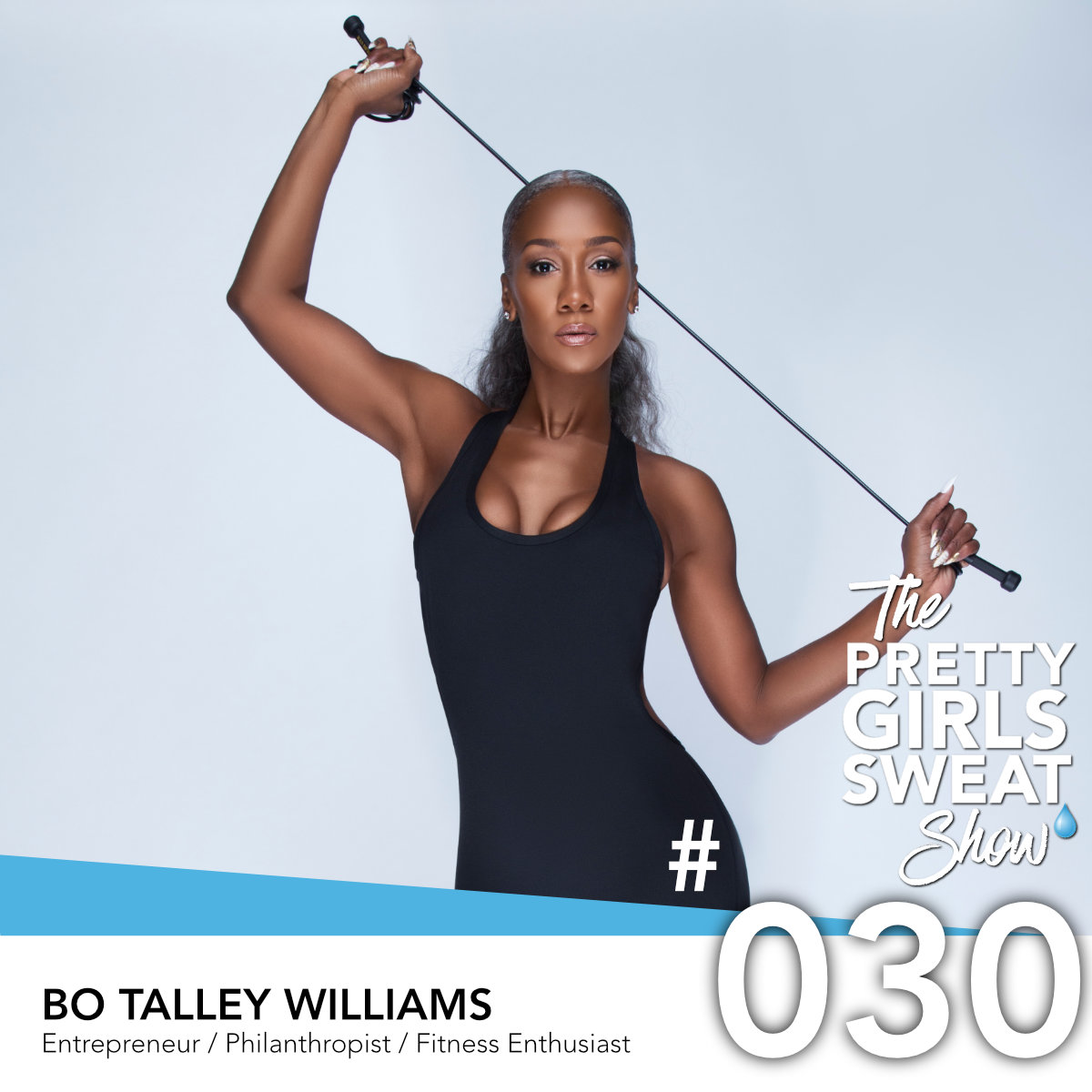 Bo Talley is a former songstress and fashion model who believes that self-love is the best love and that minding your business is ok, to live a happy life. The Entrepreneur, philanthropist, fitness enthusiast, actress, and a brand ambassador is the mom of 5 wonderful children & 1 beautiful granddaughter and is also the wife of WNBA basketball coach Fred Williams. As an entrepreneur, she is the Founder and CEO of 3 companies that range from entertainment to philanthropy, and she gives back through her 501(c)(3) nonprofit organization called Balling for Lupus Luvs Foundation. Tune in to learn more about her journey and how she became an advocate for healthy lifestyles for women & men over the age of 40.
You can follow Bo on Instagram at @iammsbotalley, @Bo_fitt, and @BallingforlupusLuvs. Learn more about her foundation and events at botalley.com and www.ballingforlupusluvs.com.
/// ABOUT THE SHOW ///
The PRETTY GIRLS SWEAT Show, hosted by Aeshia DeVore Branch, highlights women who are balancing demanding careers with a healthy lifestyle and hurdling over personal and professional obstacles. Each week, Aeshia has a sister-to-sister chat with an inspiring go-getter, and listeners learn HOW good things come to those who SWEAT.
Learn more about us at prettygirlssweat.com!
Have a question that you want an answer to on the show? Email hi@prettygirlssweat.com!