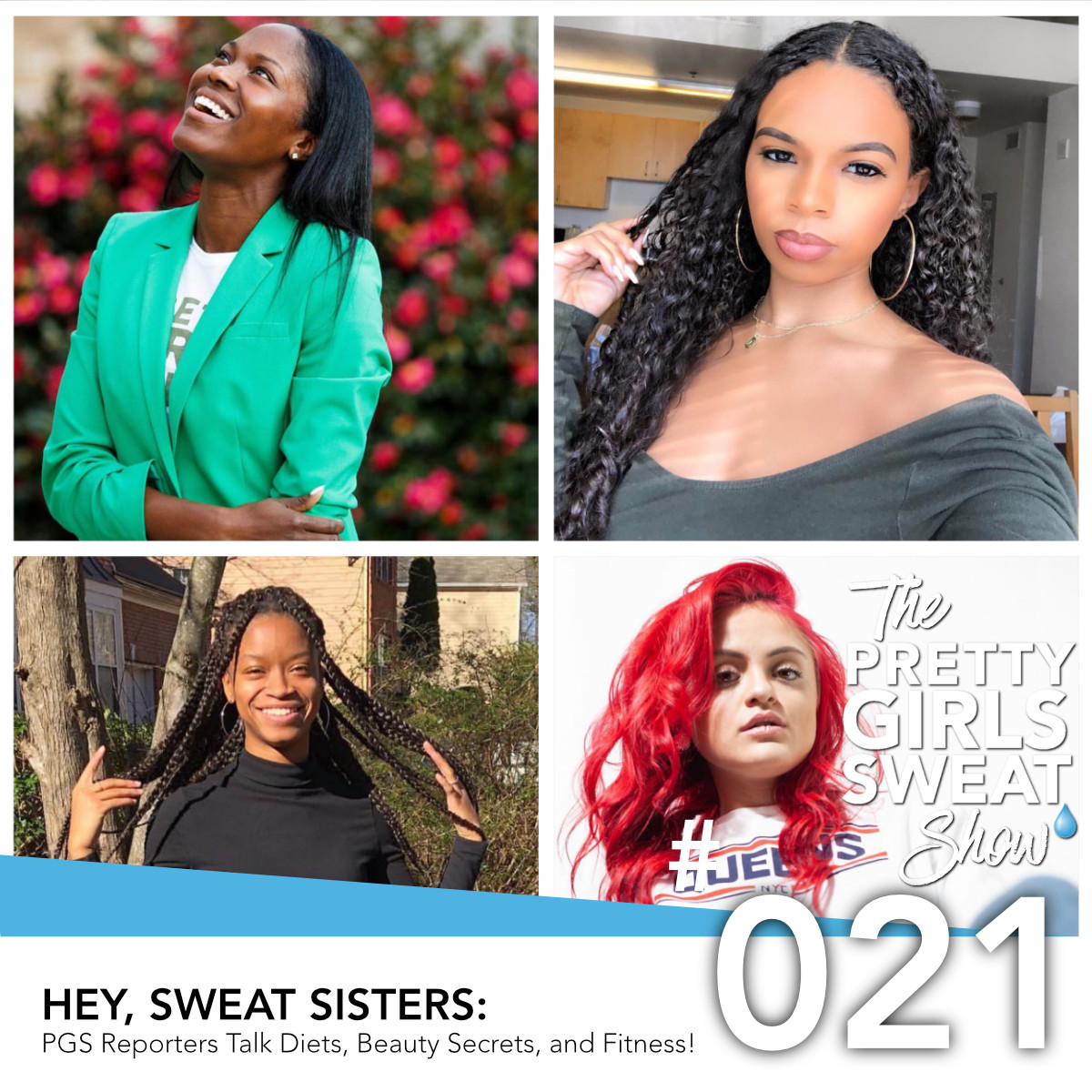 In this episode, PGS Reporters Olivia Hancock, Paytra Gessler, and Shelby Wingate join Aeshia for a roundtable discussion on fad diets, Issa Rae's "Women's Health Magazine" cover, self-care secrets, and so much more. Tack on health advice for two listeners and rapid-fire health and beauty questions, and you've got a jam-packed conversation with tons of valuable info.  
Want to learn more about each reporter? Click here!
Follow them on Instagram too for updates!
Olivia Hancock: @oliviahancock_
Paytra Gessler: @paytra_
Shelby Wingatate: @shelby_wins14
 Aeshia DeVore Branch: @aeshiadevorebranch 
/// ABOUT THE SHOW ///
The PRETTY GIRLS SWEAT Show, hosted by Aeshia DeVore Branch, highlights women who are balancing demanding careers with a healthy lifestyle and hurdling over personal and professional obstacles. Each week, Aeshia has a sister-to-sister chat with an inspiring go-getter and listeners learn HOW good things come to those who SWEAT.
Learn more about us at prettygirlssweat.com!
Have a question that you want to be answered on the show? Email hi@prettygirlssweat.com!