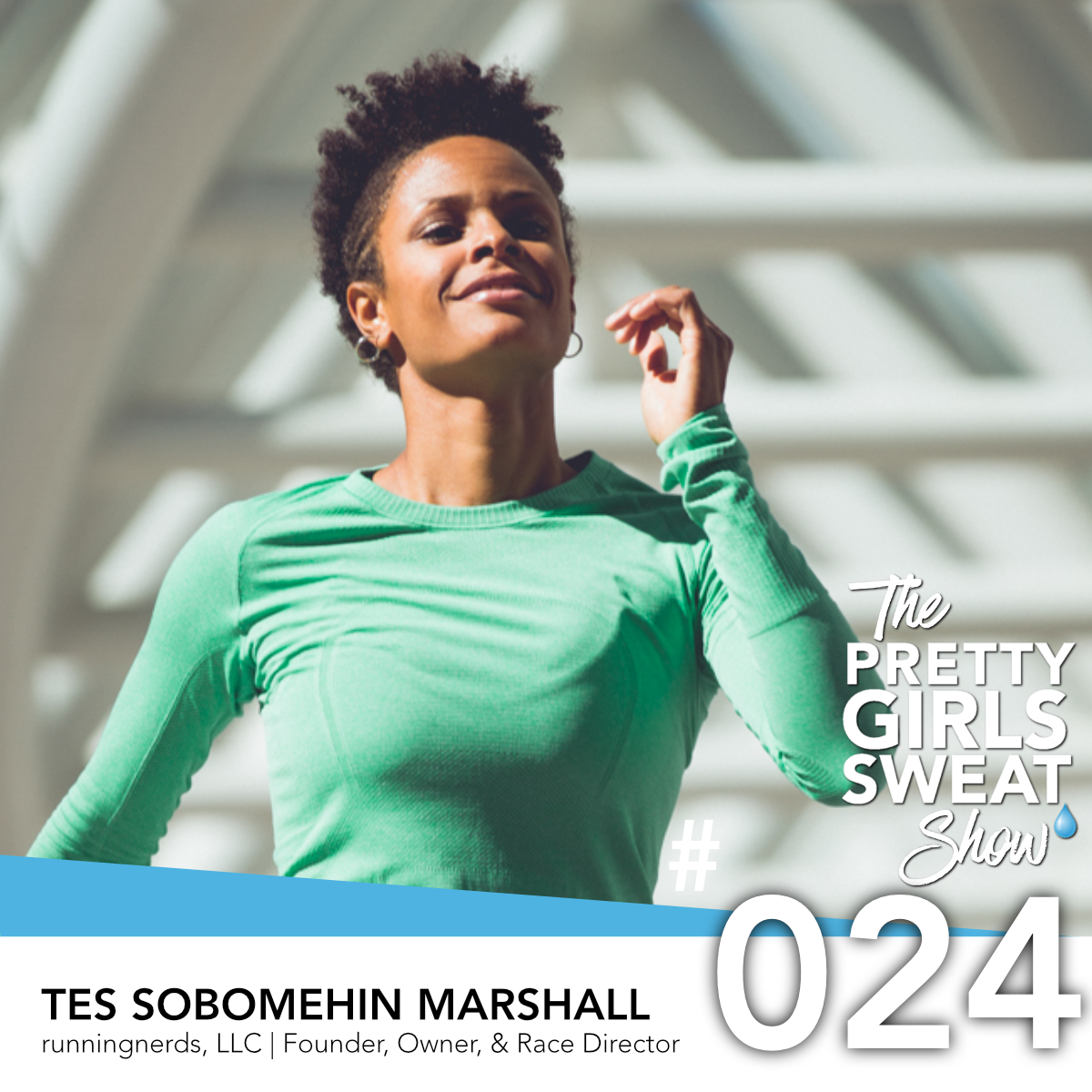 Tes Sobomehin Marshall is a Race Director and Atlanta running community leader.  The Gary, Indiana native has been organizing group runs, training teams, and road races since 2011 through her company runningnerds, LLC. 
runningnerds offers a variety of road race experiences and distances including The ATL Relay, 10K & 20K (Castleberry Hill), Monday Night Brewing Westside 10Miler & 10K (West Midtown), The Monday Nighter 5K/10K (West End/Westview/Washington Park/Westside Beltline), West End Mile (West End/Westview), Big Ol' Group Run (Various Metro Atlanta Locations), and the weekly West Midtown Run Club for all paces. 
runningnerds has produced and directed over 100 races, large group runs with up to 2000 participants, and training seasons and continues to strive to be an excellent social forum, resource, and service to the contemporary running community. 
Tune in to hear how her health and playing sports through college fueled her professional journey.  
Follow Tes on Instagram at @runningnerds, @therace_uc, and @runsocialatlanta; and visit her sites runsocialatlanta.com and theraceuc.com for upcoming events.
/// ABOUT THE SHOW ///
The PRETTY GIRLS SWEAT Show, hosted by Aeshia DeVore Branch, highlights women who are balancing demanding careers with a healthy lifestyle and hurdling over personal and professional obstacles. Each week, Aeshia has a sister-to-sister chat with an inspiring go-getter and listeners learn HOW good things come to those who SWEAT.
Learn more about us at prettygirlssweat.com!
Have a question that you want to be answered on the show? Email hi@prettygirlssweat.com!